Greene's Antiques is located in the old Barber's Book Store location. Open Monday through Saturday, the store offers shopping and ghost hunting in one location.
One of the stories involves the building when it was a hotel.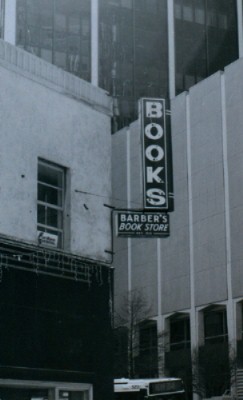 A girl ran away from home to be with the lover her father disliked. Both were at the hotel in Room 11, when the father arrived and killed the lover. The girl then threw herself off the building.
It's presumed the building has at least three ghosts. Footsteps have been heard and cold spots have been felt. The sound of pages turning has been heard from the second floor when no one was up there. Also, objects have been knocked off shelves without cause.