Miss Molly's, built in 1910 and located in the historic Stockyards,
began as a hotel for cowboys called "The Palace Rooms".
Miss Josie King purchased the hotel, renamed it the "Gayette Hotel" and ran it as a bordello. She also offered high-stakes poker games.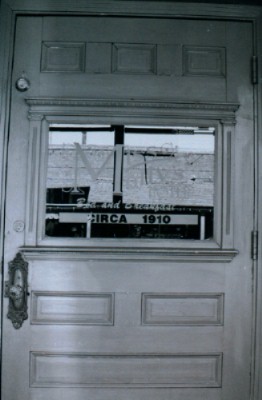 Now, Dawn Street operates Miss Molly's Bed and Breakfast. Although no longer a bordello, the past lives at Miss Molly's.
A visitor reported waking up and seeing a lady dressed in old-fashioned clothing standing at the end of the bed. The visitor stared as the lady slowly disappeared.
Another visitor reported seeing a beautiful lady appear by the bed, maybe the ghost of Miss King. He closed his eyes for just a moment, but she was gone when he reopened them. He tried in vain all night to get a glimpse of her again.
Ghost hunters have recorded high readings of ghost activity on EMF dectectors. Floating orbs have been recorded on film. People who are sensitive to the paranormal have felt the presence of several "people" in the rooms.
No one knows for sure who the spirits are who haunt the hotel. One possible soul is a man who was shot in the back while taking a bath. Some also think Miss Josie King returns to check on her old hotel. Regardless of the identification of the ghosts, Miss Molly's definitely has ghosts.